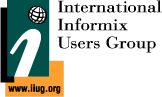 IIUG World 2021 will take place October 5-7 starting each day at 10:00 am Eastern US Time.
All sessions will be recorded and made available to paid attendees for replay.
With a paid conference registration, an attendee will receive access to two Informix 14.10 Certification tutorials and a code for a free Informix 14.10 Conference Certification test.  (Test must be taken within 90 days of end of conference)
Registration for this event will be $199.   Register today!
Your paid registration includes:
Three half days of technical content
Registration for one free Informix 14.10 Certification Exam
Access to the 2-half day Informix Administration Certification Preparation Tutorials to be held after IIUG World 2021
The Call for Speakers will remain open until August 31, 2021. Please consider submitting your Speaker Abstract today.  We will pull the schedule together shortly after that.  We hope to begin announcing our speakers and topics shortly.
There are still sponsorship opportunities for this year's.  If you are interested in sponsoring this event please complete the Sponsor Form and submit it with you payment.
We just confirmed our keynote speakers for IIUG World 2021:
Arvind Krishna – Chairman and CEO of IBM. Arvind has been with IBM for over 30 years. 
Mike Gilfix – IBM Vice President, Product management, Data and AI 
Seth Dobrin – VP and Chief Data Officer for IBM Analytics.
If you have any questions, please email us at conference@iiug.org.